church with the community at heart
Our desire is to be known for our love, and that love must be strong enough to accept newcomers and help heal the walking wounded.
Led by Senior Pastor Jeffrey Harrold, New Beginnings provides faithful guidance and consistent preaching. Each service focuses on the Word of God as presented in the Bible in such a way that the message becomes practical and relevant for the mindset of the current world. Whether from the Old or New Testament, you can be sure of a word of comfort or correction that is delivered out of love and a passion for peace and justice within our community, country and world as a whole.
We are located at 4859 Ellsworth in Ypsilanti, MI 48197
In-Person Service Suspension
Due to the COVID-19 crisis, we have suspended in-person services indefinitely. We will continue to social distance for everyone's safety. Please join us for virtual service each Sunday @ 11:00 am, and each Tuesday for Bible Study @ 7:00 pm, via the Zoom platform until further notice. May God bless you and keep you.

*FREE TO DOWNLOAD AT ZOOM.COM*

SUNDAY SERVICE (VIRTUAL): 11:00 AM—12:15 PM
MEETING ID: 601 482 294

TUESDAY BIBLE STUDY (VIRTUAL): 7:00 PM—8:00 PM
MEETING ID: 553 129 332
Rev. Jeffery Harrold
Senior pastor
Rev. Dr. Laura Hunt
Associate Pastor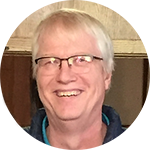 Doug Hunt
Children's Ministry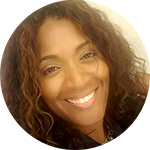 Tamekia Nash-Walls
WORSHIP LEADER
It is full of kind, welcoming members that love God and embrace His Word.
We're looking forward to seeing you.  If you would like to know what to expect during a service, please click the Let's Get Started button.  Otherwise, if you need to know a little bit more about us, click the More Information button.